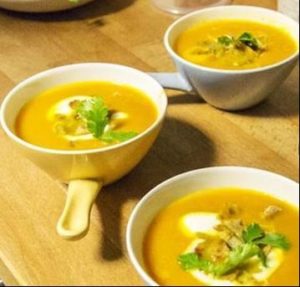 29/4/2017
This year the Slow Food Youth Network has decided to organize the first Global Disco Soup Day. While in some parts of the world people suffer from hunger, one third of the food intended for human consumption is being thrown away – that's 1.3 billion of tons of food in the bin every year. It's clear we have a huge challenge ahead of us. Time for action!
We are inviting everyone from the Slow Food Youth Network and beyond to start their own Disco Soup event on April 29th 2017. Join us and fill bellies instead of bins!
What is Disco Soup?
Disco Soup started 5 years ago as Schnippeldisko in Berlin, Germany, a "protest soup" against food waste that fed 8000 people. Throughout the food system there's an enormous amount of perfectly good food being wasted; whether it's vegetables left to rot in the fields, food discarded by supermarkets or consumers not using what they buy. Disco Soup aims to raise awareness of this global problem by showing that all this "waste" is actually perfectly edible, even it requires a little effort.
All you need to do is get in touch with farmers, wholesalers, markets, shops and supermarkets to see if they can donate some food instead of throwing it away. Then, with some tables, tools and at least one big pan you've got a Disco Soup going!